Lussas Wildlife Park
Lussas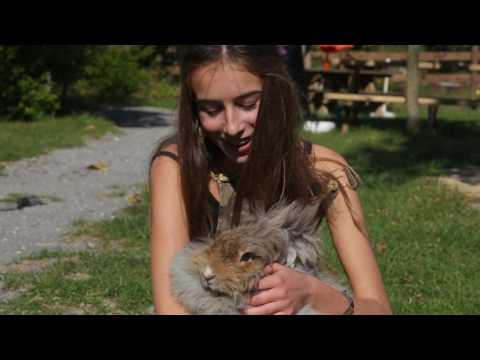 Set sail on a magical trip to the animal world. Unique concept: get up close and personal with most of the animals when you step into their pens. Meet 300 farm animals on a fabulous family outing!
Lussas Wildlife Park, en détail
6 animations a day from July 1st to September 3rd and 3 animations during the rest of the year.
On the site : poney, donkey or horse riding guided by the parents; a sweet snack all year round and a salted snack in July / August. A playing area is at your disposal for the great pleasure of the children.
New for 2019, for the 10 years of the Park: camel and dromedary!
Langues parlées
English
French
Portuguese
Prestations
Services
Les animaux sont acceptés
Complément d'accueil :
Equipements
Car park
Sustainable development
Parking
Coach parking
Private parking
Outhouse
Tarifs & Moyens de Paiement
Adult (+12 years old): 9 €
Child (2 to 11 years old): 6 €
Free entry for children < 2 years
Group (> 9 people): adults: 8 €, children: 5 €
Reduced mobility: adult: 6,50 €, child: 4 €
Bank/credit card
Cheque
Chèques Vacances
Cash
Credit transfer
Ouverture
Open in 2019, from April 6th to November 3rd.
- From April 6th to May 5th:
Open every day from 2pm to 6pm.
- From May 8th to June 30th:
Open every Wednesday, Saturday, Sunday and public holidays from 2pm to 6pm.
- From July 1rst to September 1rst:
Open every day from 10am to 7pm.
From September 4th to October 18th:
Open every Wednesday, Saturday, Sunday and public holidays from 2pm to 6pm.
- From October 19th to November 3rd:
Open every day from 1.30pm to 5.30pm.
Classement, labels & marques
Accessibilité
Hearing disability
Mental disability
Accessible for wheelchairs with assistance
Accessible for self-propelled wheelchairs
Reserved space 330 cm wide < 20 m from the site
Vertical signage of parking spaces
Even flooring with no obstacles
Absence of slope > 5%
Absence of protrusions > 2 cm
Minimum aisle width of 90 cm
Doors >=77 cm wide
Internal doors with easy openings
Reception desk between 70-80 cm high
Height under table >= 70 cm width >= 77 cm
Absence of steps
WC + grab handle + adequate space to move
Site, building totally accessible
Possibility of drop-off in front of the site
Reception staff sensitized to the reception of people with disabilities
Superficie & Capacité
Taille groupe minimum : 9
Taille groupe maximum : 300
Visite
Individuelle
Durée visite individuelle : 180 minutes (en moyenne)
Groupes
Durée visite : 180 minutes (en moyenne)
Activités
Recreational activities
Picnic area
Games for children
Zoo - animal park
Avis des clients
Soyez le premier à donner votre avis !
A proximité
2 stars
Animaux acceptés
All year round.
Tourisme & Handicap