Lussas Wildlife Park
Lussas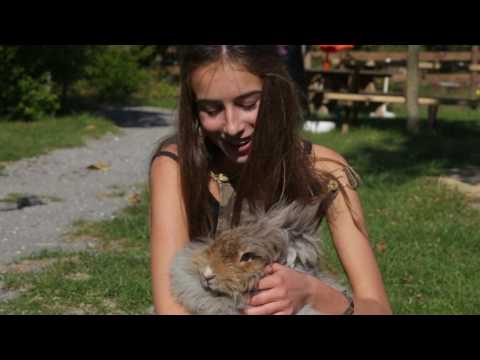 Set sail on a magical trip to the animal world. Unique concept: get up close and personal with most of the animals when you step into their pens. Meet 300 farm animals on a fabulous family outing!
Lussas Wildlife Park:
6 animations a day from July 1st to September 3rd and 3 animations during the rest of the year.
On the site : poney, donkey or horse riding guided by the parents; a sweet snack all year round and a salted snack in July / August. A playing area is at your disposal for the great pleasure of the children.
New for 2021: the koi caress pool and the arboretum.
Spoken languages
English
French
Portuguese
Equipments & Services
Services
Les animaux sont acceptés
Complément d'accueil :
Equipments
Car park
Sustainable development
Coach parking
Private parking
Outhouse
Rates and means of payment
Adult (+12 years old) : 10 €
Child (2 to 11 years old) : 7 €
Free entry for children < 2 years
Group rate (> 9 people): adults: 9 €, children: 6 €
Reduced mobility: adult: 7,50 €, child: 5 €
Bank/credit card
Cheque
Chèques Vacances
Cash
Credit transfer
Openings
Open in 2021, from April 3rd to October 31rst

- From April 3rd to April 9th:
Open every Wednesday, Saturday, Sunday and public holidays from 2pm to 6pm
- From April 10th to May 9th:
Open every day from 2 to 6 pm
- From May 10th to July 2nd:
Open every Wednesday, Saturday, Sunday and public holidays from 2pm to 6pm
- From July 3rd to August 31rst:
Open every day from 10am to 7pm
From September 1rst to October 15th:
Open every Wednesday, Saturday, Sunday and public holidays from 2pm to 6pm
- From October 16th to October 31rst:
Open every day from 1.30pm to 5.30pm
classification and labels
classification
Not recommended in bad weather
Open air
Availables
Hearing disability
Mental disability
Accessible for wheelchairs with assistance
Accessible for self-propelled wheelchairs
Reserved space 330 cm wide < 20 m from the site
Vertical signage of parking spaces
Even flooring with no obstacles
Absence of slope > 5%
Absence of protrusions > 2 cm
Minimum aisle width of 90 cm
Doors >=77 cm wide
Internal doors with easy openings
Reception desk between 70-80 cm high
Height under table >= 70 cm width >= 77 cm
Absence of steps
WC + grab handle + adequate space to move
Site, building totally accessible
Possibility of drop-off in front of the site
Reception staff sensitized to the reception of people with disabilities
Capacity
Taille groupe minimum : 8
Taille groupe maximum : 300
What to see
Individual
Duration of individual visit:180 minutes (en moyenne)
Groups
Duration of visit:180 minutes (en moyenne)
Activites
Recreational activities
Picnic area
Games for children
Zoo - animal park
A proximité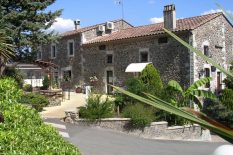 3 stars
pets allowed
From 03/04 to 30/10/2021.
Tourisme & Handicap